When the workday ends, many are left how the time went by so quickly. With a surmounting list of tasks to accomplish, it would be helpful if our companies adopted innovative, optimizing tools that streamline internal processes.
Such software is distinctly beneficial for contact centers. Often described as the heart of the business, this department propels internal operations forward. If practices are slow or inefficient, the entire company faces delays.
Fortunately, communication solution vendors provide automated, time-saving products to help call center employees accomplish more throughout the day. The following tools and capabilities are essential if you want to streamline operations and feel satisfied with your day's work:
Operation Optimization
1. Cloud-Based Solutions
On average, after transitioning to VoIP, contact center agents save roughly 32 minutes per day. Switching to VoIP reduces the possibility of connectivity disturbances. As long as your contact center has a solid internet connection, your calls to destinations across the world will be crystal clear.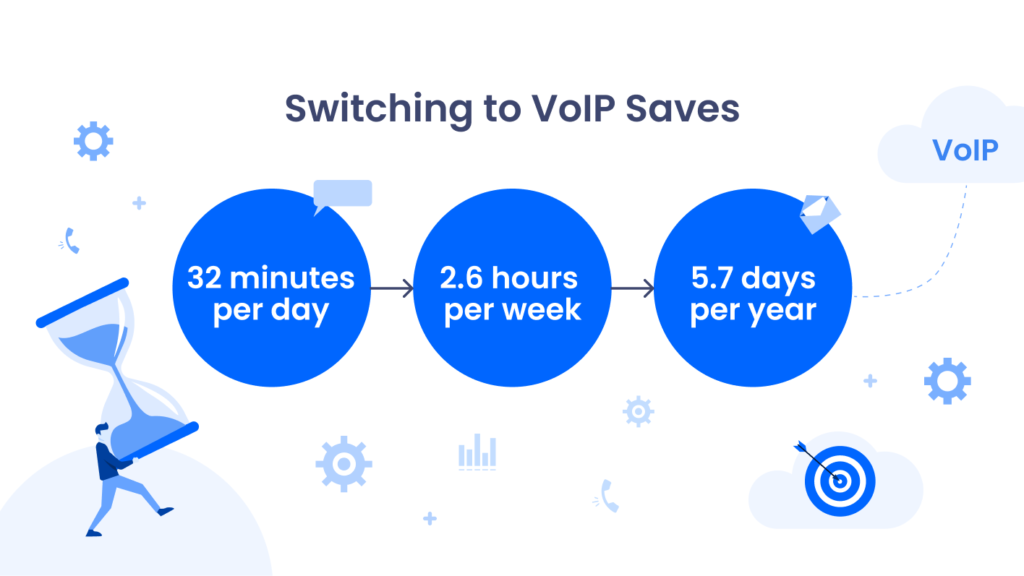 2. Management View Dashboard
Once you've transitioned to a cloud-based system, a vast number of new possibilities unfold for your operations. For instance, some vendors offer a Management View Dashboard that enables you to control agents' workflow directly from your device. Contact centers can monitor agent activities, reassign tasks, and implement customizable access permissions in real-time, ensuring focus.
3. Automated Dialer
Call center dialers automatically dial numbers and connect agents to live calls only. By eliminating these manual processes, contact centers can increase calling capacity by up to 70%. The streamlined practice reduces idle time, granting agents more chances to convert leads. The automated dialing software also drastically reduces the probability of human error.
Read more to find the ideal Dialer for your contact center.
4. Smart Lead Distribution
With customizable lead distribution capabilities, leads and customers are automatically matched with the most suitable agents. Without needing to execute this assignment process manually, managers can finish more things on their to-do lists. Similarly, the ideal pairing increases agent-lead compatibility, reducing miscommunications and minimizing average call duration.
5. Intelligent Task Matching
In addition to matching leads and customers ideally, the best operational communication vendors also offer a tool that can delegate other tasks to agents in real-time. On top of leads, this type of software disperses tickets, follow-up appointments, and any additional duties.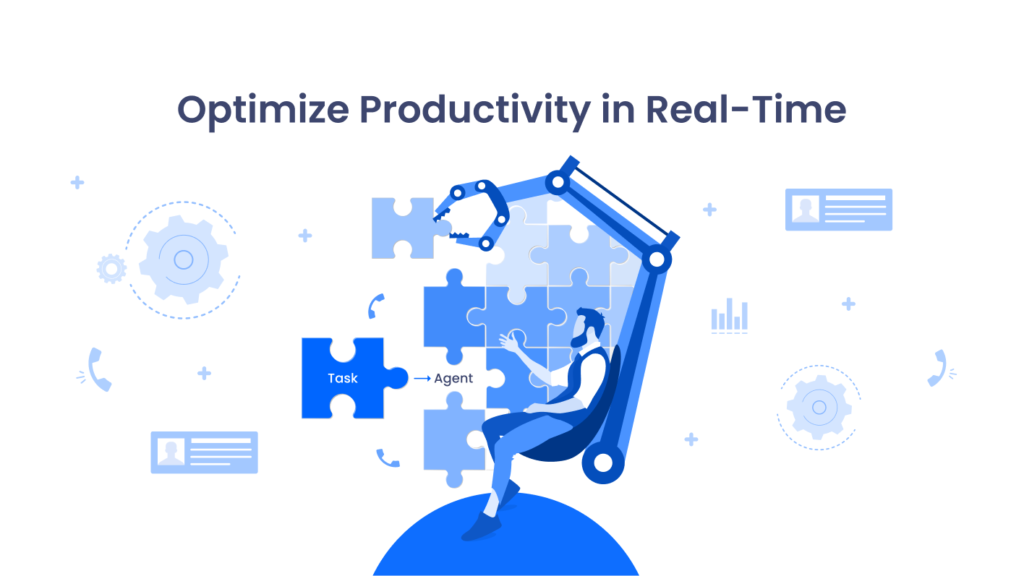 6. CRM Integration and Synchronization
The optimal vendors design their tools to integrate fully with a wide range of CRMs. The seamless integration process frees agents from needing to access multiple platforms and reduces human error. Moreover, with complete data synchronization of customer information within the CRM and your communication tool, you can prioritize leads in real-time.
7. Real-Time Analytics and Insights
By adopting a tool that presents your contact center's performance and KPIs readily, you'll be able to understand which processes are effective and which you should tweak for optimization. The key to continually improving your call center operations is to be able to evaluate procedures over time. That way, you won't be stuck with routines that once were efficient but no longer are.
Optimize Operational Efficiency With CommPeak
With CommPeak's full-suite operational communication solution, your contact center will be equipped with superior, advanced tools that will immediately streamline daily operations.
Our leading VoIP Service leaves your agents free to focus on priorities rather than distracting interruptions. Similarly, the CommPeak Cloud PBX has an intuitive management view dashboard that allows you to monitor and control your business performance in real-time.
The prognostic CommPeak Dialer automates the dialing process, and our Lead Routing system distributes leads and other tasks based on your unique business logic. All of CommPeak's intelligent operational products integrate with your call center's CRM database.
If you're ready for your contact center to accomplish more within the same amount of time, contact CommPeak today.